Pay-per-click
management services
What's BrandCurb's edge on Pay-Per-Click Management Service?
Pay-Per-Click (PPC) is a necessity in the online business world, much like SEO. It's a tool that allows you to measure your reach when visitors engage with you to get your services through ads. Simple as though it may seem, PPC creation and management is tricky, especially when you're against billions of other businesses trying to get shoppers click.
Apart from the high cost of PPC services, most companies only cater to a few platforms, force you into inclusivity contracts, take your monthly updates for granted, and are concerned more on clicks over conversion—and that's where your hard-earned resources go.
Our
Pay-Per-Click services
gone global
BrandCurb has every solution you need to grow your business online. We deliver effective, efficient and sustainable growth for a competitive price, without forcing you into long-term contracts. To date, 400+ companies from all around the globe have trusted us with their journey to growth and we have continued to deliver. Businesses from Toronto, the Philippines and Japan are BrandCurb partners, and they are PPC service customers.
We handle paid search marketing and a team of BrandCurb specialists oversees this, with the help of AI assistants—all for your PPC requirement goals. This includes PPC advertising and search engine marketing, Google display network management on major social media platforms through ad campaigns, displays and relaunch efforts.
We can even up your landing page to increase traffic and engagements. Everything from top to bottom, BrandCurb is your answer.
Aggressive
search engine PPC
services
BrandCurb is home to experts and certified SEM team. Everything you need is right here. Got Bing Ads, Google Ads, Shopping List and Display Network needs? We got you.
But how are we different from other services? We focus on sustainable growth—this means that we don't just prepare it for you and leave you to it. Our work is to make sure that when you get visitors, they become quality engagements that allow you to grow your business exponentially.
A team of BrandCurb SEM specialist, AI bots and a campaign manager will collaborate with you to modify your campaigns to amplify reach and maximize your profit from your ads. Not to mention our state-of-the-art spam bot and fraud prevention software to keep competitors at bay.
Experts in the BrandCurb team are focused on their specific tasks, ensuring that each facet of your business is best represented online. SEO and PPC campaigns are significant, but more so the landing page where the customers first see what your brand is all about.
BrandCurb makes sure that your landing page design is best suited for your identity and for your specific target market. Unlike other agencies, we focus on the sustainability of YOUR growth, and not simply the number of clicks or visits to your site.
Our landing page specialist and BrandCurb team focuses on creating a landing page that's not only aptly designed for your taste, but also a welcoming banner that keeps your visitors wanting to get to know you and your business more.
Let's not waste your resources on nice-looking but pretty useless landing pages. This is the gateway to your company. Let BrandCurb handle it.
Want to hear more? Listen to our clients who have reached 600% increase in ROI with the help of our expertly-designed landing pages.
Pay-Per-CliCK MARKETING

packages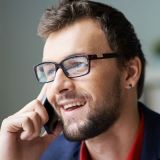 Gary Erb
Creative Heads Inc.
This company helped us from being nothing on Google onto something big compared to our competitors.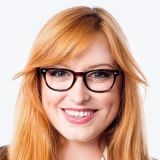 Betty Vega
Business Owner
Their branding strategies are impeccable. Our website ranked on Google just in three months of their work.