SEO is also known as Search Engine Optimization that offers better user experience and helps small businesses generate robust, fast, and user-friendly and help them rank higher in search engines. However, you find different ways, but the SEO maximizes user experience and improves your website that includes offering relevant info for your audience, related videos or photos to support the text. It helps you navigate web pages easily and help you create mobile-friendly websites.  SEO for small businesses can help to get qualified and potential customers to their websites and helps them increase their conversion rates gradually. 
Also, SEO helps small businesses build brand awareness because most of these search engine users trust the websites that appear on the first page of SERPs (Search Engine Results Pages) than brands. Also, search engine optimization inbound strategies are the most successful and effective source of leads among B2B (Business to Business), B2C (Business to Customer), and non-profit organizations. The inbound strategies also include social media referrals, content marketing, and others.
Every small business owner should use SEO to build a quick and powerful web presence to obtain new customers. SEO also takes a small business to the next level. SEO delivers higher ROI (Return on Investment) compared to conventional marketing or any other kind of paid marketing. SEO collects more targeted and saturated traffic in the long term than any other opponents.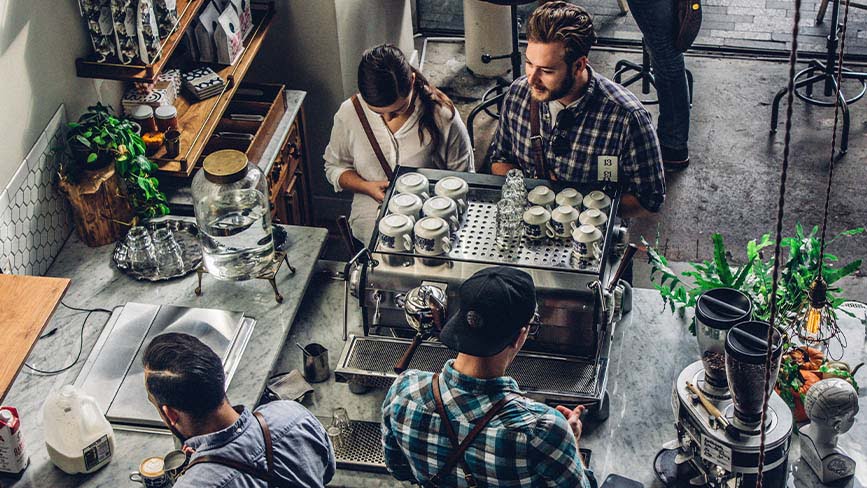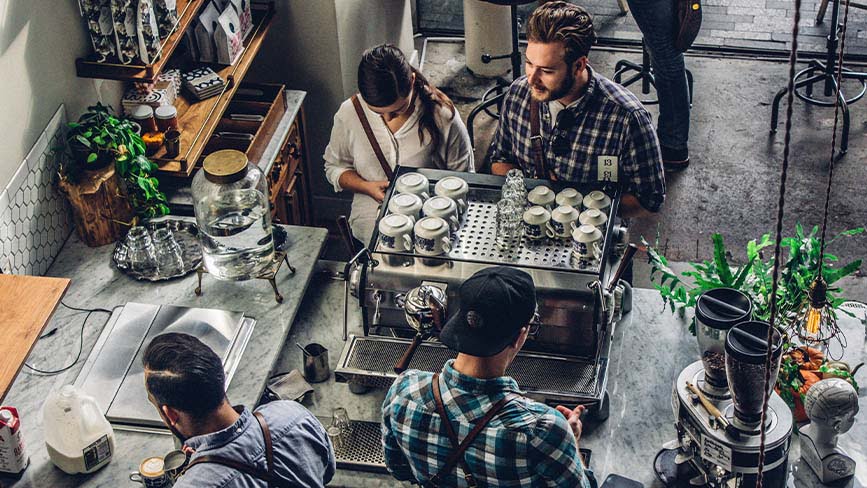 Here you can find some of the benefits of SEO for Small Business:
User-Friendly Websites
SEO helps startups or small business owners to create smoother, quicker, and user-friendly websites. However, most of these small business owners still follow hold on to the old definition of Search Engine Optimization. As they believe that it is only about SEO is used to about the optimizing for the search engines. But, now, small business owners understand that SEO is also used to enhance user experience.
Clean, well-structured, and organized websites that make the visitor stay longer on the webpage, and it also increases the page views and reduces bounce rate. Likewise, highly significant content, including blog articles and sales pages, and keeps the readers and get their answers, solve their critical issues and helps them get what they are searching on the website.
If you are a small business owner, then prepare the on-page SEO properly and make sure that your users are happy with the search engine results and so high-quality info to your users.
seo for small business Gets you More Customers
Every small business owner should know how to get more customers; SEO is one of the major reasons that help your website stand out and rank high in search engines from your competitors and enhances your customer base. The business that contains an SEO optimized website gets more customers and it helps them grow their business faster.
Also, SEO is the most affordable and efficient marketing strategy that is easily accessible to small businesses. Also, it will help the customers to find your service or product and help them reach to the relevant website. If you can spend money, energy, and time, then SEO will help you bring targeted traffic to your website, and gradually helps you get more customers to your business compared to any other marketing strategies that you will ever use.
Create a website that the user loves
Design a user-friendly website that your customer loves to browse the website for more information. SEO is used by the business owner to optimize their website and to grab the attention of search engines. When you spend some time working on the SEO of your website and try to engage every element like CRO and content copy that increase the productivity of your business website. You will be surprised to see that a boring and pale looking website can able to enhance and lead by 75 percent just by sifting the CTA buttons.
Better Conversion Rates
Optimized SEO websites are easy-to-browse and easy-to-read, and they load faster. These websites appear properly in all devices including tablets and mobile phones. Business websites that are easy to navigate and easy to read grabs visitors or reader attention quickly, which means these viewers gradually become your loyal customers, re-visitors, and subscribers.
seo for small business helps Build Brand Awareness
The advantage of an SEO-optimized website is that it helps you get higher ranks of the Search Engine Results Pages (SERPs) and help you build brand awareness. You are sure to get potential customers to your business when your website appears on the first page of popular search engines like Yahoo, Google, and Bing. These customers trust your brand when they browse for a specific term instead of searching the brands. This can be achieved when you have a strong web presence on the internet.
That is the reason small businesses try to build brand awareness uses SEO to expand nationally or locally. Using SEO they try to reach the higher ranks with key terms associated with their business. Currently, Search Engines play a major role in breaking or making your brand different from the 90s era.
Find new customers and maintain growth
As a small business owner, you know exactly why you want to improve your website and why you want to differentiate your customer base. It is a known fact that small businesses that maintain a website increase their business fast compared to businesses that don't have a website.
SEO for small business helps you obtain better rankings in Search Engine Result Pages and can further lead to obtaining targeted visitors and gradually to more potential customers.
Explore new markets
Online business is surely one of the fastest-growing markets and a useful and successful SEO strategy can help you discover new economies and find new markets. Mobile market places and social media platforms can take your targeted traffic to an entirely new level by enhancing your SEO performance.
Build a dedicated fan base with email marketing
A better Search Engine Optimization approach means, obtaining more traffic and a better way to build a committed fan base using email marketing. Email marketing is accessible before social media and even now it is a very significant source of revenue and drives traffic to your business website. Most of these successful bloggers say that most of their revenue comes from their email lists, and not just from social media or any other medium.
Before working on your SEO for small business, ensure to make it simple for users to subscribe to your newsletter, as it is one of the best possible ways to get maximum from your SEO investment.