Your website is one of the most important faces and representation of your company, but how much does web designers charge today? Even if you are an individual, a website is the most effective way to showcase your product/service. A lot of potential customers decide to do business with you if they are impressed by your website. Not only does a website serve as a face, but it is also the center of your marketing strategies.
The more you work to provide visibility, the more people it will reach which can result in more customers. Websites are evolving. They have become more sleek, fast, responsive and more useful. This is great for the customer but a new challenge to the web developer. A great developer or development agency will bring the best of what technology can offer onto the websites to ensure that the client impresses the customers and stands out from the rest of the competition. So, a website is a great and important investment to make.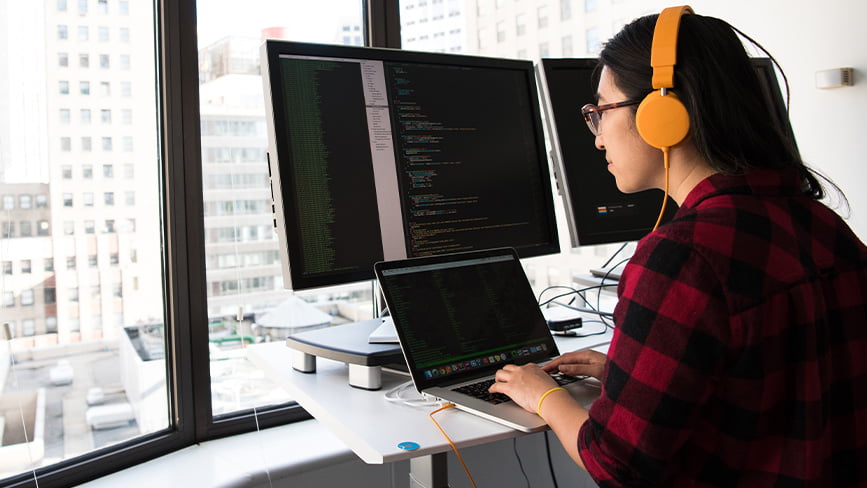 If you want to have a website, there are three ways in which you can approach it. Here, they are:
1. You Can Build Your Website
It could be the cheapest option. But, there's a catch. It is hard. Harder, if you are not a web developer yourself. Also, chances are that you will never be able to catch up to the skill levels of a professional web developer because, well, that is what they have been doing for a long time now.
Not only will there be a skill difference, building a website requires a lot of time and resources. No matter how much do some websites claim that setting up the website is as easy as 1, 2 and 3, there is always some bit of coding required if you want something customized or if you want to add a new feature.
Also, the whole process of building your website is not exactly free. You will have to pay for the domain, hosting and if you purchase a theme, for that as well. Depending on the type of website you make, this approach can cost anywhere from a few hundred dollars to upwards of $3000. Also, factor in the website maintenance effort which you will have to do to ensure that there are no bugs, plugins and the performance in terms of speed and responsiveness is consistent. 
2. Hire a Freelance Web Developer
A better option than the previous one is to get a web developer on board. The web designers charge of a freelancer typically vary according to their expertise, the degree of the work you require, their experience and the timeline you provide for the competition of the work. 
A good web designers charge anywhere between $5000 to $10,000 for a very basic website, with a landing page and a couple of other pages. If you want an advanced website with more functionalities, be ready to shell out anywhere up to $15,000.
There are some upsides and downsides when working with a freelancer. One upside is that you can expect that the design will be amazing to look at and will serve its functions well. A typical freelancer will consider your ideas, come up with a few mock-ups and then continue with the one that you like. And you can work for hands-on with the developer to provide suggestions to improve the experience of the user and the 'feel'.
On the other hand, not all gigs with freelancers can be successful. They might take a much longer time since they are doing the whole work themselves. Also, they may not have the business side of the website design which can cost you in the long run.
3. Hire a Web Development Agency
Engaging with a web development agency for your website requirement can provide the greatest value for money. But note that, this option will cost the most.
Web development agencies follow a systematic process and work based on milestones and deadlines, strictly. They do not just get straight into designing but do complete research on the requirements of the client, the business he/she is in, and the customer behavior and demographics. Strategizing all these, they come up with a website which not only looks good but also serves its purpose well. They dedicate good amounts of time apart from design, to the user – experience, content, optimization methods and every other feature that can make the website valuable for the customer. Agencies stand out from the other two options because they have all the resources in terms of marketing, content creation, designers, etc. at their disposal.
How much does web designers charge?
While working with an agency, a very basic design might cost anywhere between $15,000 to $20,000. These can include the landing page and probably a couple of other pages, but it will be an overall static design. If you want more dynamic, complicated and bigger websites, they may charge anywhere between $20,000 to $40,000 and even higher for e-commerce stores. An agency can provide you a website that stands almost equal with websites of some of the biggest brands in the world.
What if You Do Not Have the Budget?
Do not worry, it is common for individuals and small businesses to not be in a position always to shell out a lot of money that web development agencies or good designers ask for. But that does not mean you must be deprived of the advantages they provide. BrandCurb is not a typical web development agency. We are a team of designers, content writers, developers and marketers who are focused on making your dream website at unmatched costs.
We follow a simple set – pay model. A basic design costs $2000, a standard design costs $4000 and a bigger e-commerce website will cost $8000. Also, our website maintenance fee is extremely affordable, at just $400 per month. There are no hidden web designers charges and no long – term contract involved. Avail our expertise for your dream website today.